Ramona and Bob Hildebran joined real estate careers and created their company, Capital Commercial Properties, in 2006.
Bob Hildebran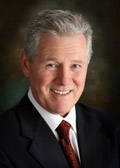 Bob Hildebran began his commercial real estate career in 1971 with Grubb & Ellis Commercial Real Estate Brokerage as an industrial real estate specialist in southern California. After three years in that capacity, he relocated to Denver as Sales Manager for Grubb & Ellis. His final assignment in Denver was as District Manager. After eight years managing this office, he relocated to the company's corporate offices in the San Francisco Bay Area to manage the northern half of the company's commercial brokerage offices. In 1985, Hildebran became the Northwest Region President of Grubb & Ellis, overseeing all commercial, residential and property management operations in the northwest United States.
In 1990, Bob joined Icon Associates, Inc. This real estate asset management firm managed and handled the disposition of over 500 million dollars of real estate and real estate related assets for the Resolution Trust Corporation (the "RTC"). Hildebran was the executive in charge of all real estate management and sales.
Following the sunset of the RTC, Marcus & Millichap recruited Hildebran to open and manage an investment real estate brokerage office in Portland, Oregon. By 2000, the fully staffed office in Portland was stabilized and he joined the investment sales force in that same location.
In 2002, Mr. Hildebran moved to Boise, Idaho, establishing a presence for Marcus & Millichap in that state, serving as the company's Designated Broker.
Bob graduated from Lehigh University with a B.S. in Mechanical Engineering. He holds the Idaho Brokers license for Capital Commercial Properties.
Ramona Hildebran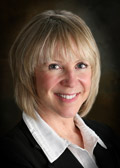 Ramona specializes in retail, landlord and tenant representation, land disposition and acquisition and working with shopping center developers. Ramona has experience in leasing, site location, land acquisition and disposition in the Boise MSA, Twin Falls, Idaho Falls, Pocatello, as well as other Idaho Markets.
A partial list of tenants and company relationships includes:

Old Spaghetti Factory, Burger King, Tony Roma's, Fred Meyers, Krispy Kreme, The Melting Pot, Choice Hotels, Planet Beach, Jack in the Box, U-Swirl, The UPS Stores, Goodman Oil, Sprint, Northwest Hospitality Group, Carwash Partners, ALSCO.
Ramona has a Bachelor of Arts in Business degree from California State University, Fullerton, with a double emphasis in Advertising and International Marketing. A member of ICSC (International Council of Shopping Centers) since 1999, she served two terms as an ICSC officer for the State of Idaho. Ramona is a Stakeholder on behalf of Capital Commercial Properties LLC with the Boise Valley Economic Partnership. Ramona has also participated on the Economic Development Committee for the Downtown Business Association and has been a member of the ULI (Urban Land Institute). Ramona is a founding member and on the Board of Directors for CREW Idaho.
Tags:
about us
bob hildebran
ramona hildebran